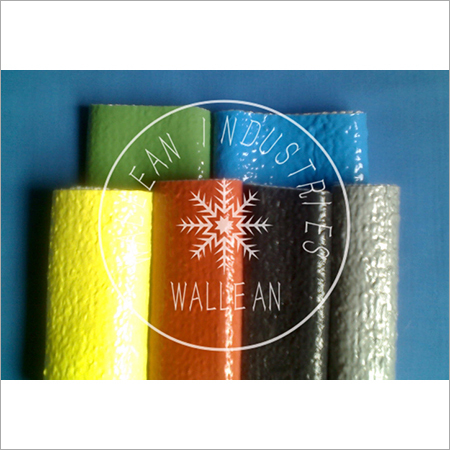 PyroWrap Firesleeve aerospace
Product Description
Description:

With the utilization of optimum grade of braid high bulk glass fiber sleeve along with the flexible coated silicon rubber offered PyroWrap Firesleeve aerospace is being designed. Silicon Rubber has this ability to withstand the repeated exposure to molten glass, steel and aluminum on higher temperature up to 1650°C. This coating process of silicon rubber over the fiberglass has made this device expandable for connectors covering along with making it flexible at the same time.

Due to the aerospace grade of coating, iron oxide red silicon compound can easily shed the molten splash, therefore this allowed to transfer a little amount of heat.

When this grade of PyroWrap Firesleeve aerospace get exposed to flames, the silicon rubber being used in the formation of this device will get transform into the crust and will create a protective refractory layer of silicon dioxide. This is considered an ideal option for bundling cables, hoses and tubes in various hostile environment because of its excellent modulus of elasticity. This aerospace grade of device has caramelized/golden color, or white color fiberglass sleeve inside.

Application:

Mostly for the purpose of providing protection to the cables and hoses in aluminum smelting, glass manufacturing, facilities, offshore drilling rigs, steel mills and foundries, offered aerospace grade PyroWrap Firesleeve aerospace is being used. Due to the excellent modulus of elasticity of this silicon coated fiberglass sleeve, it can be easily expanded over distinctive connectors and fittings. Apart from being used in above mentioned industrial sectors, this is also applicable for the purpose of bundling various cables and hoses altogether along with offering fine abrasion resistance. The outer covering of this silicon rubber coated device is resistive towards various industrial chemicals and hydraulic oils. Many workers do work in the vicinity of hot oil lines or steam line, which is open to catch fire, cause severe accident, if proper safety measures are not taken, therefore for offering protection to these workers in their working space, silicon rubber coated PyroWrap Firesleeve aerospace is being installed, which protects from steam lines while insulating against costly energy losses. This can be extensively used for rubber vulcanization operations, infection molding plants etc. 500°F / 260°C is the continuous rating along with molten metal splash and weld splatter protection. 2200°F / 1205°C is for the period up to 15 minutes, while short excursions to 3000°F / 1650°C.
Specifications:

500°F / 260°C: PyroWrap Firesleeve aerospace

Part number

Inner Diameter

(inch)

Inner Diameter

(mm)

Wall thickness

(mm)

Roll Length

(meter)

WFS206RM

1/4

6

1.5

30/15

WFS210RM

3/8

10

1.8

30/15

WFS213RM

1/2

13

2.0

30/15

WFS2216RM

5/8

16

2.1

30/15

WFS219RM

3/4

19

2.4

30/15

WFS222RM

7/8

22

2.5

30/15

WFS225RM

1

25

2.6

30/15

WFS228RM

1 1/8

28

2.9

30/15

WFS232RM

1 1/4

32

3.0

30/15

WFS235RM

1 3/8

35

3.1

30/15

WFS238RM

1 1/2

38

3.3

30/15

WFS241RM

1 5/8

41

3.4

30/15

WFS244RM

1 3/4

44

3.4

30/15

WFS251RM

2

51

3.6

30/15

WFS257RM

2 1/4

57

3.7

30/15

WFS260RM

2 3/8

60

3.8

30/15

WFS263RM

2 1/2

63

3.8

30/15

WFS267RM

2 5/8

67

3.8

30/15

WFS270RM

2 3/4

70

4.0

30/15

WFS276RM

3

76

4.1

30/15

WFS283RM

3 1/4

83

4.3

30/15

WFS289RM

3 1/2

89

4.4

30/15

WFS295RM

3 3/4

95

4.5

30/15

WFS2102RM

4

102

4.6

30/15

WFS2105RM

4 1/8

105

4.6

30/15

WFS2114RM

4 1/2

114

4.7

30/15

WFS2127RM

5

127

5.0

30/15
Trade Information
600tons Per Month

7-20 Days
Contact Us
Room 1218, No.202, Lane 658, Guangfulin Road, Songjiang, Shanghai, Shanghai, 201619, China