Aramid Fabric With Spun Yarn Glass Filament Core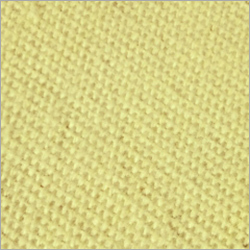 Aramid Fabric With Spun Yarn Glass Filament Core
Product Description
Aramid spun yarn with glass filament core made webbing has excellent characteristic of higher temperature resistance. The glass filament increase the higher temperature resistance up to 550 degrees C. Not only can at -196 degrees to 304 degrees temperature range used continuously without obvious change but also not dissolved and combustion. However, even at low temperature of 196 degrees, there is no phenomenon of brittle and loss of performance, also can tolerate temperatures up to 560 degrees for a short time contact.
Feature of Paramtex Aramid spun yarn with glass core:
1.High tensile strength;
2.Low elongation, high modulus, high fracture strength;
3.High temperature resistant and flame retardant;
4.High chemical resistance, high stability and resistance to change;
5.Low coefficient of thermal expansion;
6.Low specific gravity;
7.Electrical insulator.
Application
Because of the Aramid spun yarn with glass core fabrics unique high tensile strength and low density characteristics. The product used for industrial fire suits, gloves, insulation mat products and so on.
Contact Us
Room 1218, No.202, Lane 658, Guangfulin Road, Songjiang, Shanghai, Shanghai, 201619, China
Phone :+8613524603686